Hi!!! n.n'My names Morgan and I like a lot of things. My favorite sport is soccer (GO TORNADOS!) whoo! My favorite animals are llamas and koalas. I've been to Australia and I'm hoping to go to Japan next year, fingers crossed! Snicker bars are my favorite candy and I can't drink soda because of soccer, I say boo to that, but oh well. I <3 the beatles! One of my bff's, who went to Europe in 2008 (this year) Is Gillian! I like the show ghost hunters, but I think some or a lot of it is fake! Ok myabe all of it is fake, but oh well I still love the feeling of being like scared. My favorite comercial is the Free credit report.com ones...THEY ROCK! The reason I like snicker bars so much is because I sat on one in class before, because of gillian...grr. I think everyone should go green. We would all live so much longer and happier! Peace and love, oh and a lot of tlc (tender love and care). My favorite saying is Learn from yesterday, Live for today, Hope for tomorrow!

LOL!!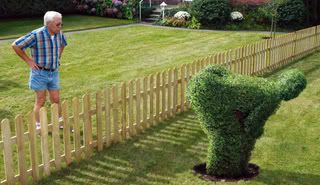 Things I <3
Llamas
Ice cream
Snicker bars
Australia
Japan
My Bfffltleiafwtantllatb's!!(Best friends forever for life that love eachother in a friend way that are ninjas that love llamas and the beatles...) :D
The Beatles
Tape (that stuff is so cool!)
My kitty (angus(named after AC/DC dude))
Ninjas
Fashion
Project Runway
Choco-Late
♥Twilight! whoo
Alice in Wonderland

Things I < / 3
Alpacas
Complaining
people who walk slow in front of you (so annoying)
School (I can live without the learning part)
i hope you enjoyed reading about Me!
Love ya!
Morgan



I made this widget at MyFlashFetish.com.